And no.. this is NOT a referral to some dorkus celebrity (although Chad has been extra fun going around "winning... I'm winning..."
I am SO excited that I won a prize on my friend Annalea's blog!!!!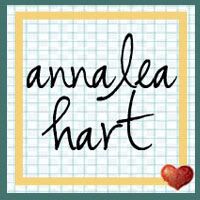 She was throwing herself a little blog birthday party (doesn't this totally sound like something I would do?) and giving away presents. I was lucky enough to win one of her hand made crafts. Check out her blog, she is super fun and crafty, and a great momma... I know there is something on there you will love. And... if you are jealous of my prize you can buy yourself one for your next birthday on her Etsy shop!